ASSIST HOOKS
---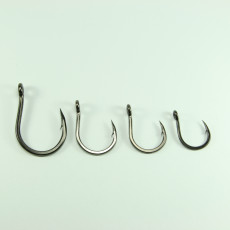 ASSIST HOOK NOT MOUNTED
Bag of 10 units Assist hooks are very strong hooks designed to be mounted on jigs. The rules to be respected are as follows: 1/ the distance between the point and the hook shaft must be greater than...
---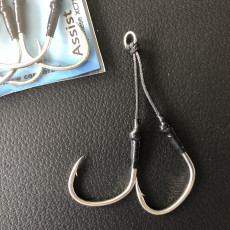 assist hooks double mounted
top quality assists hooks, cut for exotic fishing, manufactured exclusively for Bricoleurre on our own specifications. We successfully tested these hooks (before marketing them) on jacks and yellowfin...
---
---