This device is intended to paint lead, it was made by Alain BRIMONT.
1 - mounting the device
Follow the instructions in the operating manual.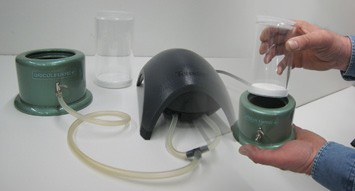 2 - preparation of powder coating
Pour at least 60g of powder into the tank. Place the tank on the base.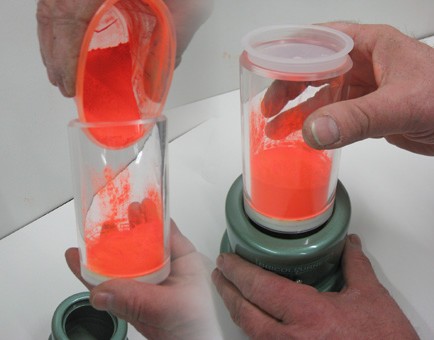 3 - suspension
Slowly open the air valve until a height of suspended powder of half to 2/3 of the tank is obtained.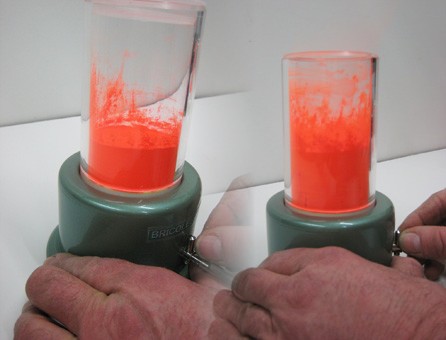 4 - painting
After preheating the lead to 150°/160°C, grasp it with pliers or a hook, immerse it in the tank for 1 to 2 seconds depending on the desired paint thickness and remove it. Immerse it in water for instant cooling.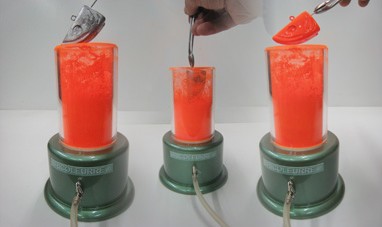 5 - colour change
To avoid powder loss when cleaning a tank, one tank per color can be used.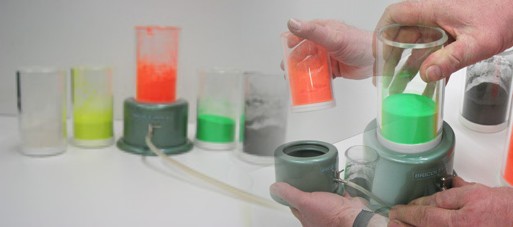 6 - results
For maximum resistance, the painted seals will be baked in the oven for 20 minutes at 160/170°C.