By Jonathan Soudry on Friday 28 June 2019, 16:59 - Permalink
HOW TO USE THE TWISTECH
This device is used to bend steel wires and form twisted loops.
Attach the unit to an 80x80 mm bracket using the 2 screws provided.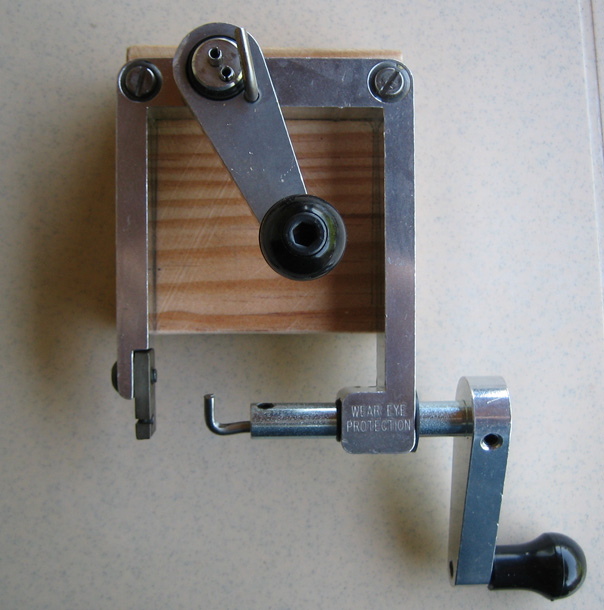 Tighten the board in a vice.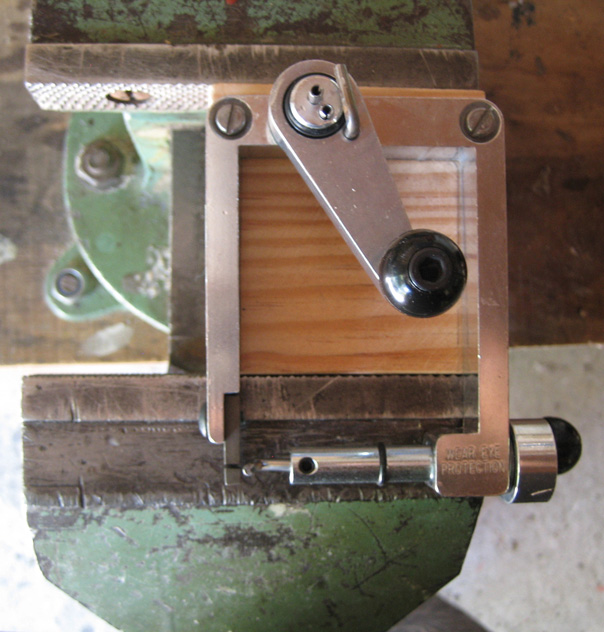 1 - Formation of a loop
It will be done with the top crank. Pass the stell wire between the 2 vertical pins.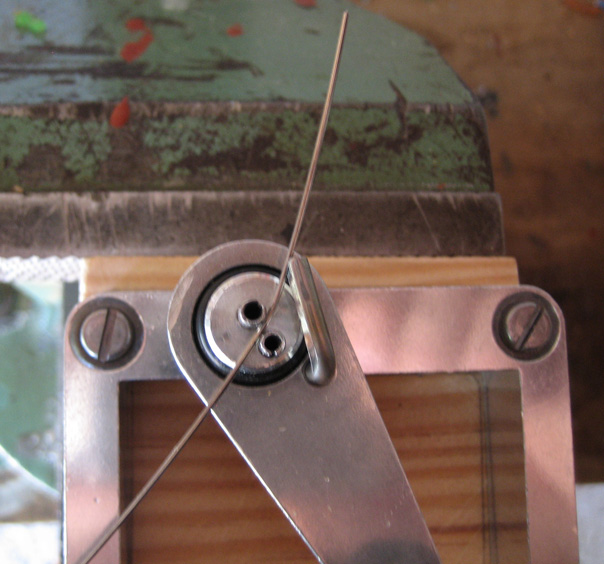 Press it into the groove of the rotating element.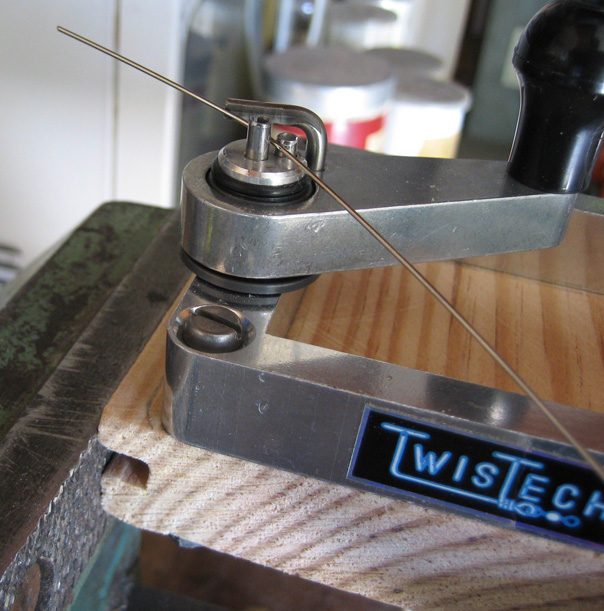 Turn the crank handle counter-clockwise 3/4 turn.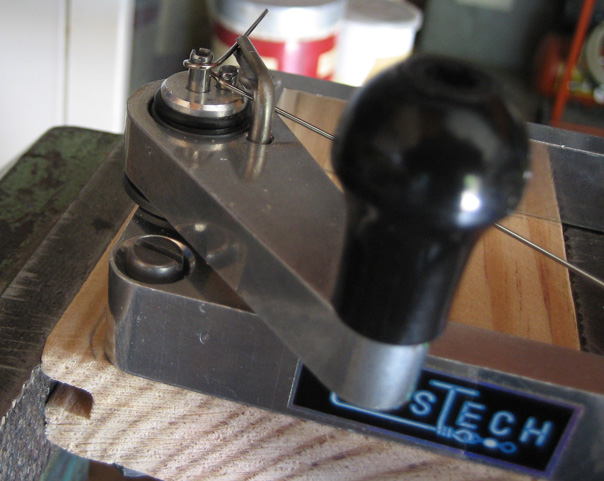 Remove the stell wire and position it on the bottom crank.
2 - Closing the loop
Push the crank handle from the bottom to the left.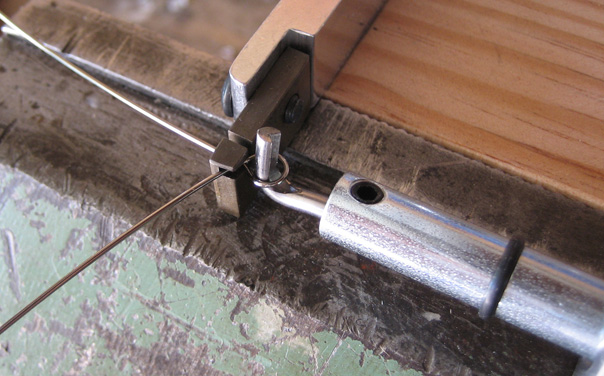 Turn the bottom crank clockwise until the desired number of turns is reached.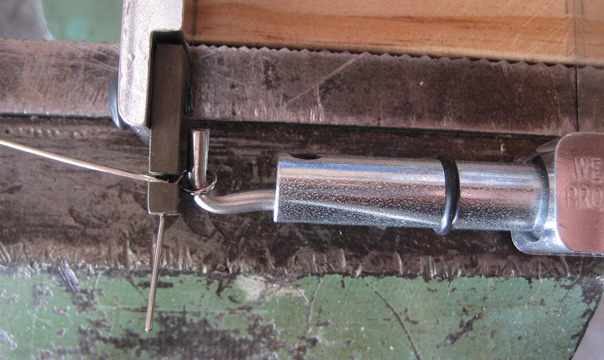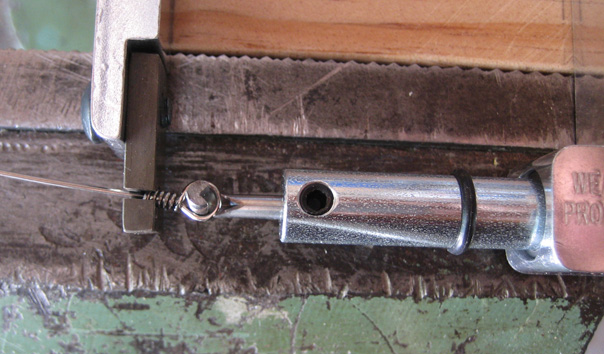 Push the crank from the bottom right to release the steel wire...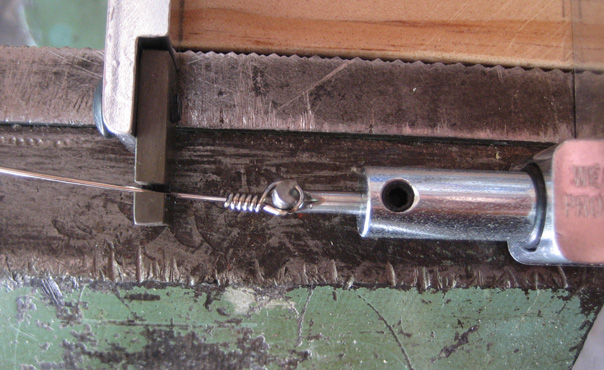 The result obtained.